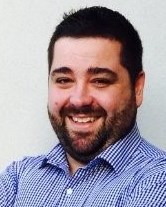 I am a passionate financial planning professional who is determined to help client achieve the best financial and lifestyle outcomes they can with what resources they have available.
My ideal client is typically a retiree or someone nearing retirement because the transition to retirement is scary for most people as their finances change and what occupies their time changes.  I feel my experience in this space lets me guide clients through the transition and give them peace of mind and ultimately a good night's sleep.
I also enjoy working with businesses who are looking to manage risks.  With both personal and professional experience in the area I think I bring a unique perspective to managing the risks attached to key-man, buy/sell partnership agreements etc.
I'm confident that both new and existing clients will recognize the value in our service offering and will sleep well knowing that we are helping them.
In terms of qualifications I have been a Financial Planner since 1999, I am a Certified Financial Planner, a member of Financial Planning Association, I have a Bachelor of Commerce with majors in Banking & Finance plus multiple Finance Related Diplomas and Certificates.