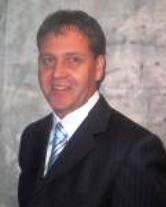 I have been a financial planner and mortgage broker since 2003 but before this I had careers in the construction industry and local & state government.  Though I've now found my calling in life I think my journey allows me to understand and empathise with a wide range of clients and truly help them articulate their issues and plans.
My passion is helping clients throughout their financial life and I truly believe the earlier I start working with clients the better.  I get a lot of satisfaction by breaking down a client's financial situation into its components and rebuilding it to be more efficient, ultimately meaning they can maintain their lifestyle but at the same time improve their long-term financial position.
I'm very happy to note that my long-term view of the financial planning process lends itself well to intergeneration advice and this is reflected in my clients with many of my clients representing 2 and 3 generations of the same family.
I am a current member of the Financial Planning Association and the Mortgage & Finance Association of Australia.